Posted:

09/04/2015

Tags:

Comments:
Google's HTTPS Prioritisation Goes Ignored by Millions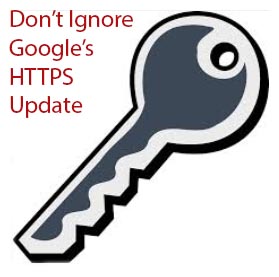 As a rule of thumb when Google speaks, webmasters listen.
Oddly enough, this doesn't seem to be the case when it comes to Google's recent steps in prioritising secure websites. Over a year ago Google announced its intentions to give better rankings to HTTPS sites, as they are more secure for their users. The response? Well, surprisingly, it has been lacklustre, with millions of websites still having not transitioned over to encryption.
Why is Google Being Ignored?
It is likely that Google's secure website optimisation has been going unacknowledged for a variety of reasons. Although there is usually an overwhelming response when Google announces they are implementing a new ranking signal, it is possible this one is going ignored due to the expenses associated with making the transition to HTTPS.
The "S" at the end of the standard HTTP stands for "Secure", and when visiting a secure site viewers will see a small padlock icon displayed in the address bar, or its equivalent, depending on which browser they are using. This guarantees information sent over this site is encrypted and secure.
Whilst HTTPS was thought to cause slower website response times, making the user experience less than ideal, these concerns have been addressed with recent technology advances, giving way to high-speed encryption technologies that solve the issues of both time and cost.
What is Encryption, and Why Does it Matter?
Encryption is the process of digitally scrambling user data as it is passed from the user's device and an online service, to ensure nothing intercepts the data, gaining access to sensitive information, especially when it comes to financial transactions on the Internet. Encryption provides protection against hackers and other security breaches and is in the best interest of businesses for a variety of reasons so there really is no excuse for data to be stored in plain text any longer. Providing customers with an encrypted website for ecommerce is crucial in building a trustworthy and safe environment for consumers to shop with confidence.
Cyber security and privacy on the internet has become such a pressing concern that implementing encryption techniques is a natural next step, if not already done, for companies striving to be market leaders, and hoping to build a strong internet presence.
The Effect of Google Ranking Signals
The reason why webmasters tend to sit up and take notice when Google introduces new search ranking signals, is because a website's ranking can have a huge effect on online sales and web presence of a company.
Every company needs good rankings on Google, and this can be achieved by optimising your site to coincide with Google's ranking algorithm, by having a HTTPS site, being mobile friendly, and providing high quality, linkable content that is properly tagged and titled. These are just a few of the many factors that determine how well your website gets ranked in Google, and other such search engines.
It is recommended all sites transition over and use encryption, because although right now it is only a small factor in ranking, this could be strengthened over time to encourage more website owners to make the switch, and do their part in keeping sensitive information safe while using the web.